Thank you. Your email address has been added to our mailing list.
Sorry, we are not able to sign you up, please try again later.
---
Tudor at Pressleys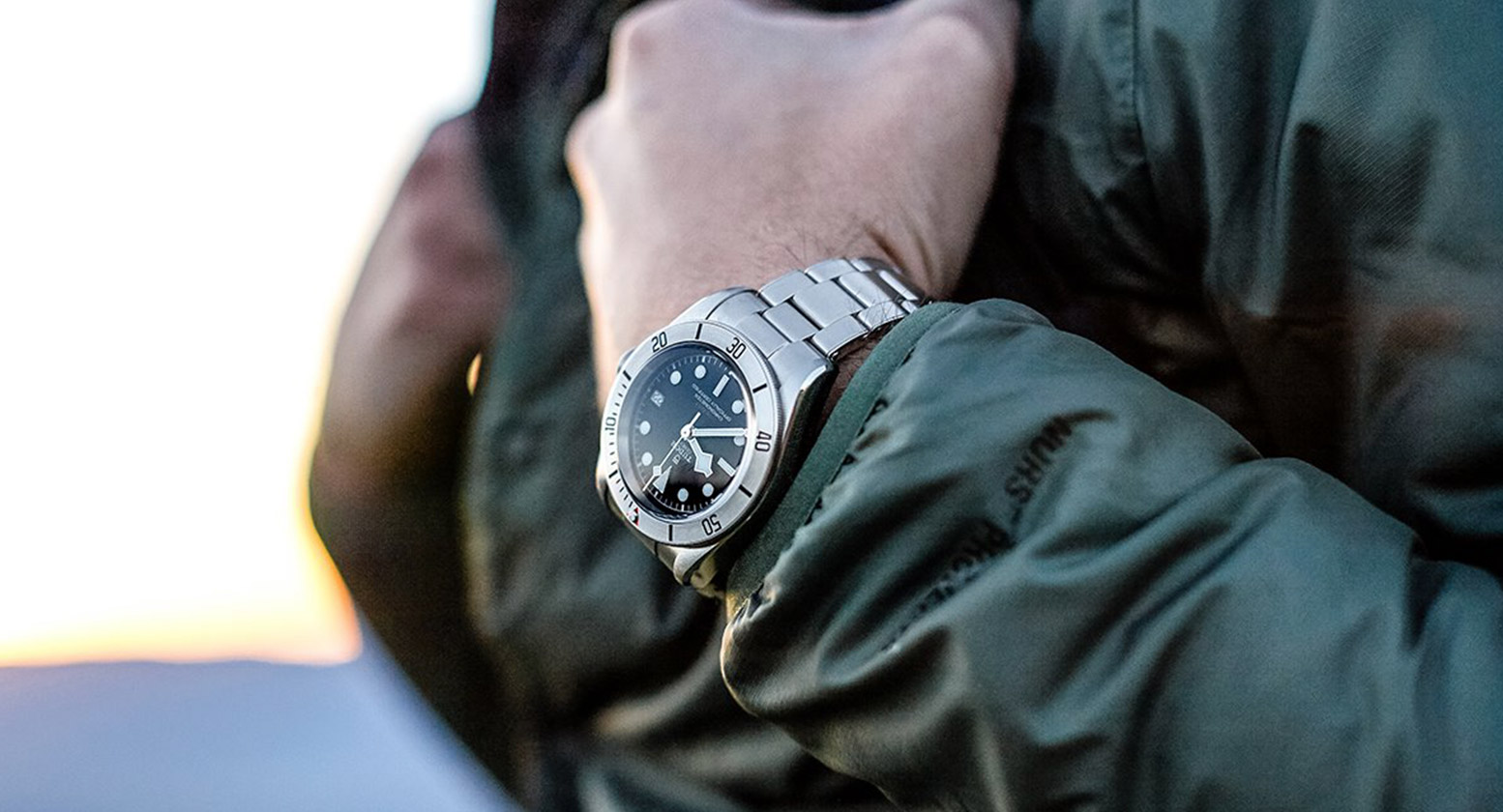 Strong identity, unique style and uncompromising quality. Created by Rolex founder Hans Wilsdorf in Geneva 1926, Tudor watches encompass the superior craftsmanship and technical prowess of its iconic primary at a more accessible price.
About Tudor

Born from the will to go beyond the standards, Tudor's watchmaking philosophy draws its inspiration from its heritage, while incorporating state-of-the-art technology, exclusive innovations and pioneering creativity.

Tudor's reinvention of the classics has kept their watches distinctive for more than half a century. Never afraid to redefine the rules, Tudor's new watches are strongly connected to the past while incorporating 21st-century technology.

Throughout time and around the globe, Tudor watches have been chosen by adventurers on land, underwater and on ice. Today, the Tudor collection includes iconic models such as Black Bay, Pelagos and Style, with the recent innovation of mechanical manufacture movements.
---
For Him and Her
Tudor Watches for Men

Exceptional attention to detail with optimum performance, Tudor gents watches encapture aesthetic brilliance with resilience from the most high tech materials.

Tudor Watches for Women

Elegance with strength and precision, Tudor ladies watches capture breathtaking intricacies in timeless beauty.
---
#BorntoDare with David Beckham
One of the most admired, gifted and successful football players of all time, a philanthropist, an entrepreneur and a global style icon, David Beckham's life journey embodies the daring values that made Tudor what it is today.
Discover Tudor's unparalleled relationship between quality and price at our G.H. Pressleys & Sons Worthing store and book your own private viewing with a friendly member of our expert team.
Book consultation
Book a consultation
Thank you for contacting Pressleys. We will respond to your request within 48 hours.
Sorry, we are not able to process your request at this time. Please contact us on 01273 778764.
Experience our award-winning service exclusively, at a time that suits you, and book a private consultation with one of our friendly advisors. We will return your request to arrange a viewing within 48 hours.
Submit